Sears Luxury Transport

"Let Me Treat You Like Royalty"

Phone: 814-730-8032

Fully Insured ~ USDOT1596256
MC590642 ~ PA.PUC A-00123408

3 Driftwood Dr, Warren, Pa 16365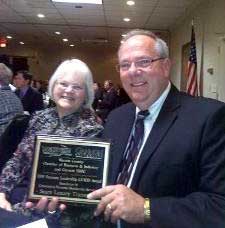 Sears Luxury Transport
is a family owned and operated transportation business located in Warren, PA. Owner Bob Sears is extremely pleased with the response from the Warren Community and Tri-State area and has been operating since 2007. The ground transportation industry has changed and evolved tremendously since SLT literally opened its doors. Founded on the desire to "Let Me Treat You Like Royalty," Bob purchases luxury style vehicles and markets them in a way that makes sense to large corporations, small businesses and individuals. He attributes his start-up success to utilizing the skills and business mentoring offered by Gannon University Small Business Development Center as well as the networking and experience of the Warren County Chamber of Business & Industry. Sears Luxury Transport was awarded the Business Leadership Award for Excellence in Community/Personal/Residential Services by both of these fine organizations.
Sears Luxury Transport handles airport transfers, corporate travel, weddings, sporting events, concerts and more. While Sears Luxury Transport is properly licensed, certified and insured to travel in all 50 states and Canada, they concentrate their efforts in the Pennsylvania, New York, Ohio and Ontario, Canada regions. If you have a special request, they are happy to customize a package for your needs.
Striving to be successful and profitable are some of the continued challenges of small businesses today. Sears Luxury Transport recognizes that it's the people and businesses of the community that literally "drive" his business. Bob notes that it's extremely important to give back to the community that embraces your business. Some of SLT's most memorable transports have been for local non-profit organizations which include Hospice of Warren County, Special Olympics, Warren Area Student Union, Muscular Dystrophy Association, Make-A-Wish Foundation, Struthers Library Theatre, Warren Public Library & Warren's 4th of July Parade. Their customer base reaches out globally and it's quite amazing where all our clients have traveled to and from and that most are returning to our community. Bob is very proud to have transported and worked with many top name entertainers who have graced the stages of Struthers Library Theatre as well as the Chautauqua, NY area. Also, SLT aids in transporting many worldwide travelers to the Chautauqua Institution during their yearly summer seasons of lectures, performances and vacations.
Sears Luxury Transport is committed to provide a safe, comfortable and most important, affordable manner of luxury transportation. Their commitment to you ensures that you will be totally satisfied with their service from the beginning of your journey to the very end, regardless of its duration. For more information, rates, quotes & reservations, Contact Bob at 814-730-8032 or at info@searsluxurytransport.com
About Us
Located in Northwestern Pennsylvania, Sears Luxury Transport has been serving the local area's transportation needs since 2007. We are dedicated to providing an afordable manor of Luxury Transportation. Contact us today for Rates & Availability and...
"Let Me Treat You Like Royality!"
Learn more
My Services
I can provide all of your business and pleasure driving needs. Consider the following: airport transfers, corporate travel, weddings, funerals, casinos, concerts, sporting events, dinners, hospitals and the list could go on and on! We accept MasterCard, Visa, American Express, Discover, PAYPAL, checks and cash for payment and welcome corporate accounts too.
Contact Us
814-730-8032
email: info@searsluxurytransport.com
address: 3 Driftwood Dr, Warren, Pa 16365

© 2016 Sears Luxury Transport